Het Online Vervolg Starters Workshop Event, is geweest op zaterdag 13 maart. Wat was dit een toffe creatieve avond.
Wil jij alsnog meedoen? Dan kan dat natuurlijk. De workshops blijven namelijk op de FB groep staan en zijn zo op ieder moment te bekijken. Bestel hieronder je Ticket of workshop pakket!
Heb jij mee gedaan aan ons Online Starters Workshop Event en wil je verder leren, nog meer tips en houvast krijgen? Doe dan lekker mee met dit vervolg event! Of heb jij al wat ervaring met de basis, maar zou je dit graag willen uitbreiden, dan is deze workshop erg geschikt voor jou!

Helemaal nieuw in het hand/brushletteren? Tip kijk dan even of je niet eerst ons Online Starters Workshop Event 2020 wilt doen, deze begint echt vanaf de eerste basis.
Op 12 september 2020 hebben we een Online Starters Workshop Event gehouden.
Deze avond hebben alle 4 de toppers van ons Design Team een workshop verzorgd. Carla Kamphuis heeft deze avond afgesloten met een te gekke verrassingsopdracht. Deze workshops zijn nog steeds te volgen, start jij liever bij het begin, scoor dan hier je ticket.
Op zaterdag 13 maart 2021 was het vervolg op deze toffe avond! DDeze avond hebben alle 4 de toppers van ons Design Team een workshop verzorgd. De workshops blijven op de FB groep staan en zijn zo op ieder moment rustig te bekijken.
Wat gaan we deze avond doen?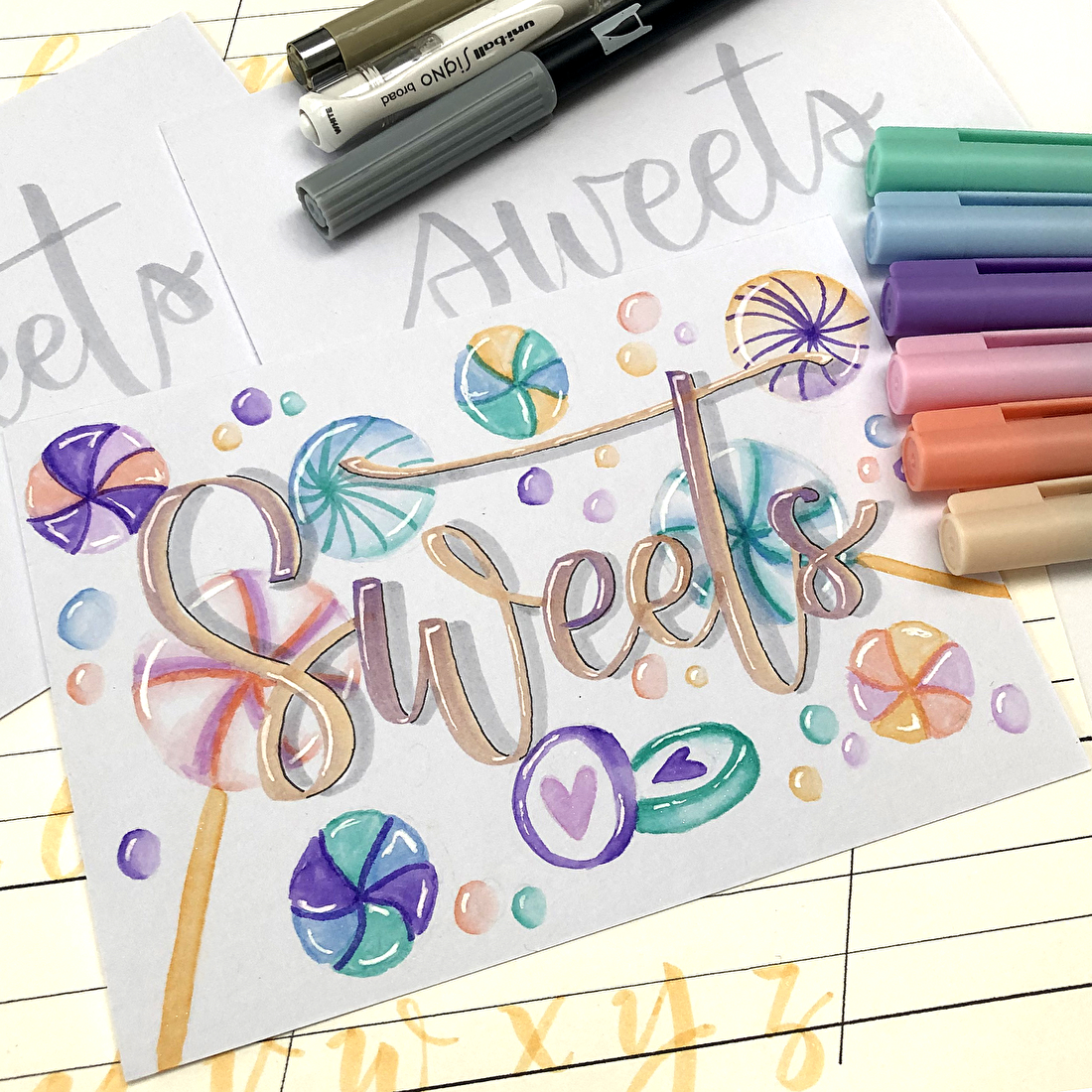 To bounce or not to bounce: that's the question
Tijdens deze workshop neem ik je kort mee naar de basis van het brushletteren. Zowel de standaard brushletters als de bouncy letters komen aan bod. We gaan vervolgens samen een woord schrijven en aankleden, waarbij jij zelf mag kiezen welke variant je kiest.
De werkbladen geven je de alfabets, zodat je voldoende inspiratie hebt. Begin je net? Je ontvangt de woorden alvast voorgedrukt in lichtgrijs, zodat je ook eerst even kunt overschrijven. Het maakt dus niet uit of je beginner of al wat meer ervaren bent. Ik nodig iedereen uit om lekker mee te doen!
Liefs Fenke
---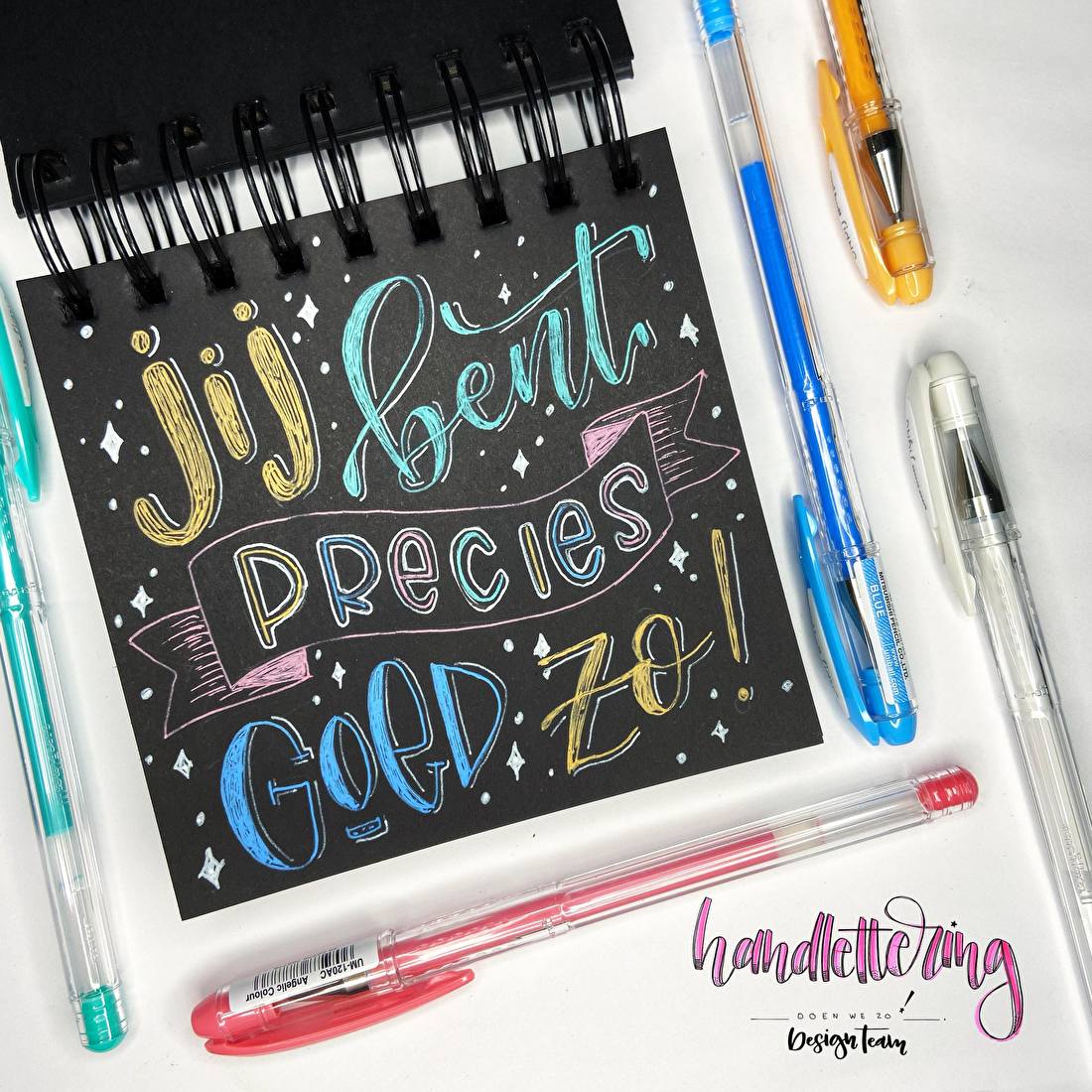 Compositie doen we zo!
In deze workshop neem ik jullie mee in de wereld van compositie en verschillende lettertypes. We gaan aan de slag in, een zwarte boekje met ringband en de uni-ball pastel gelpennen. We gaan de compositie samen opbouwen en werken met een banner. We gaan deze samen stap voor stap opbouwen, doe je met me mee?
Ik heb er super veel zin in!
Groetjes Ester
Ps leg ook een potlood en gum klaar
---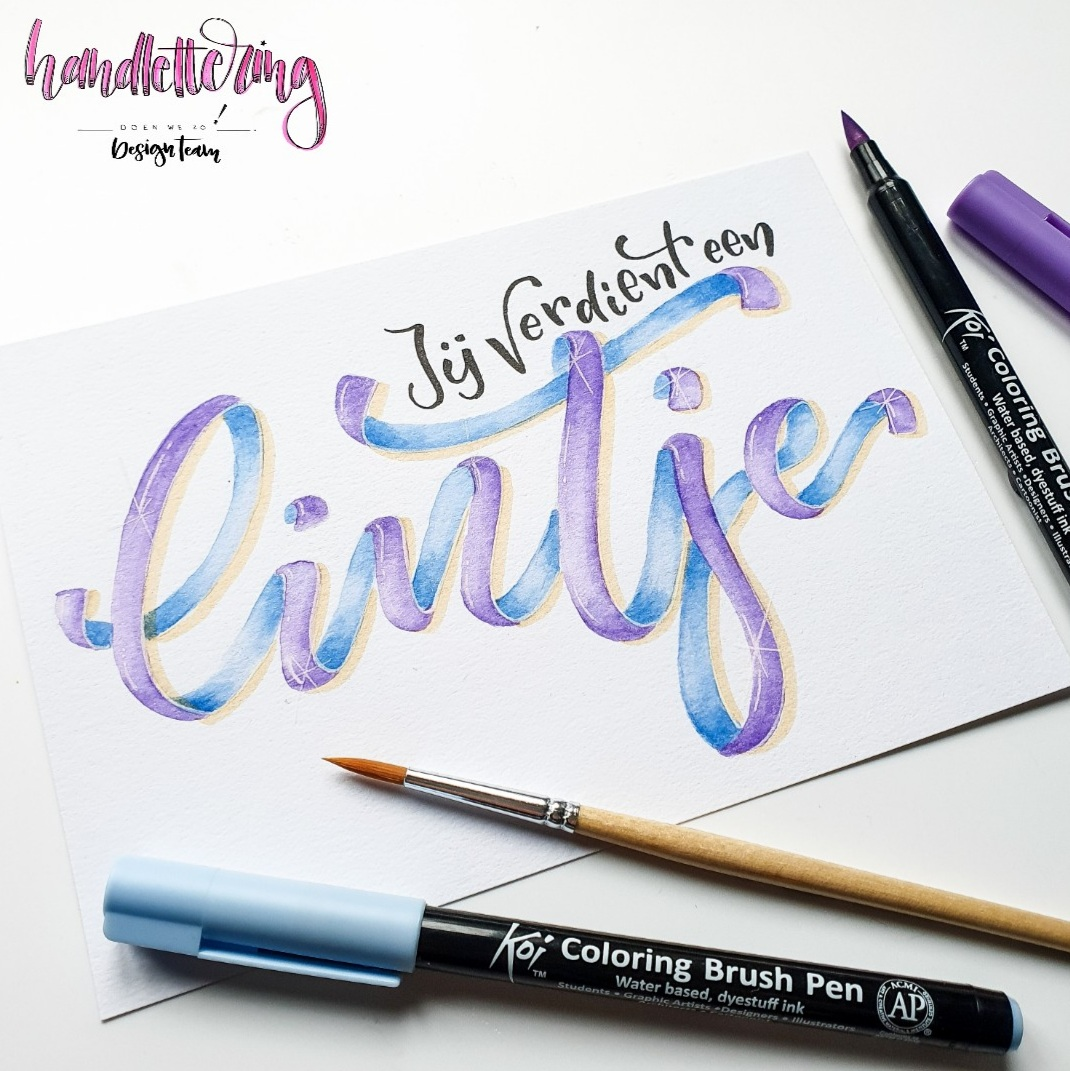 Jij verdient een lintje!
Tijdens deze workshop neem ik jou mee in het ribbonlettering! Ik laat jou aan de hand van een kort woord zien hoe je letters kunt schrijven met een linteffect, hoe je bij deze letters de schaduw zet en hoe je een glansaccentje maakt. Zo leer je ook meteen hoe je letters aan elkaar vast maakt! Vind jij deze manier van schrijven ook zo ontzettend gaaf, maar ben je bang dat het jou niet lukt? Doe dan mee! Met mijn tips en wat oefenen lukt het jou zeker!
Groetjes Debbie
---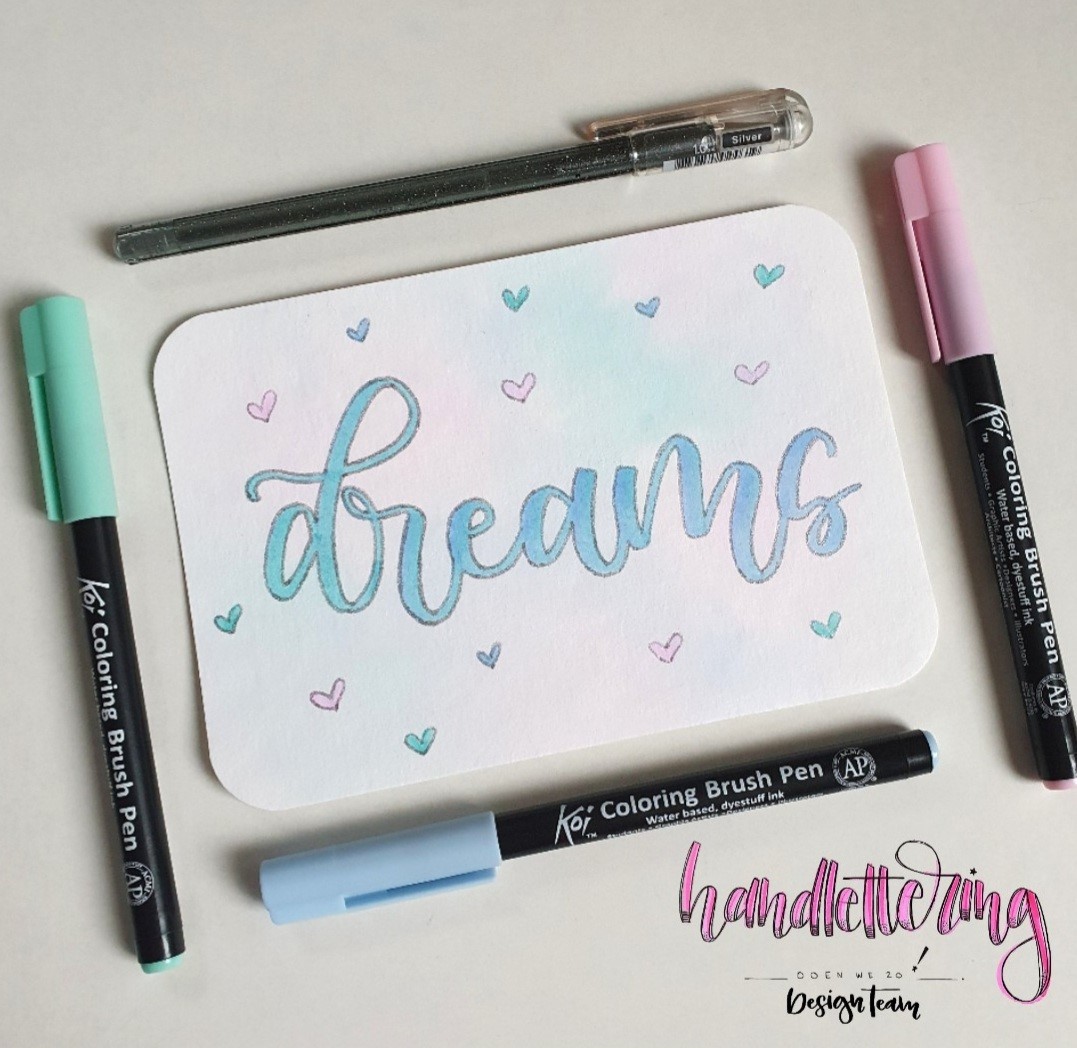 Pimp je kaart!
Tijdens deze workshop leer ik je om een gekleurde achtergrond te maken met de Koi brushpennen. Daarop maken we een lettering waarin we op een andere manier gaan blenden. Het geheel maken we af met wat leuke hartjes en een mooi glitterrandje rond de letters. Zo leer je een compleet kaartje te maken met verschillende technieken.
Groetjes Josien
Ps als je een heattool hebt is deze handig. Ik gebruik ook de hoekpons.
Om de achtergrond te maken gebruik ik de glazen werkmat van Tim Holtz, maar je kunt ook een plastic showmapje klaarleggen